Before I get to Embrace the Camera today, I wanted to tell you more about our blog link up next Tuesday.
As I mentioned yesterday,
Holly
and I are going to be doing a blog link up next Tuesday! We are really excited about it and I hope you will all participate! The topic is "A Day in the Life". We thought it would be fun to get to know each other a little better by posting about what each of us do in a typical week day. You can post pictures of your day to day activities to give us more of a visual look into your daily routine. It should be a really fun link up. I definitely encourage you to join in the fun and get to know some new blog friends! :-) If your unsure how a link-up works, my friend Holly has posted a
tutorial
on her blog today, so be sure and check that out.
Here is the button for our link up. We would love for you to add this to your post and encourage others to join in the fun.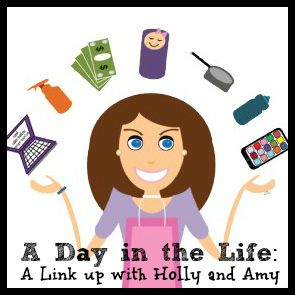 So now onto Embrace the Camera. :-)
Embrace the Camera is where you'll take a picture of YOU with your kids, spouse, friends, etc. The point of embrace the camera is to get in front of the camera and to document a bit of yourself.
I set up my camera last night and took several pictures of Jackson and I. I love these pictures I have with him and I hope he'll love them too someday. :-)
I'm also linking up here: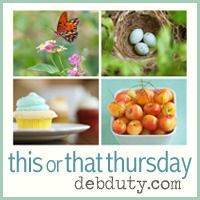 and here: